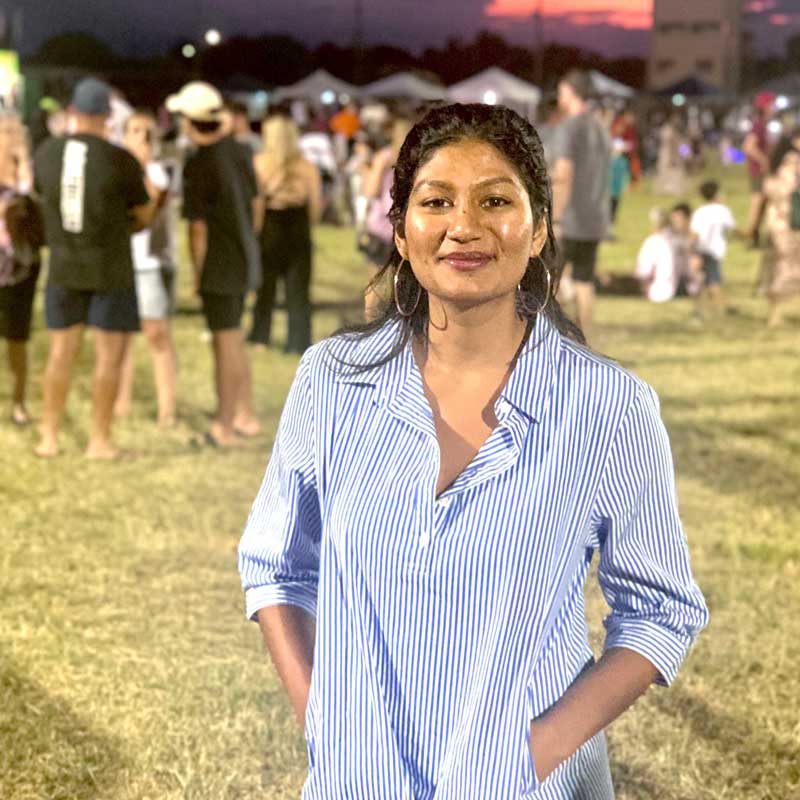 Karunya Subramaniyan — Rural medicine is something everyone should experience
An international student who was born in India and grew up in Kuwait, Karunya Subramaniyan was well into an engineering degree in Singapore when she saw a poster that changed her life. She calls it her "eureka" moment. The advertisement was calling on engineers to consider postgraduate study in medicine, a career path Karunya had always thought was beyond her reach.
With extended family in NSW, she applied to, and was accepted by, the University of Sydney. After hearing glowing reports from her peers, and with fond memories of her father's rural village in southern India, Karunya chose to undertake a rural placement in Dubbo, and it lived up to her high expectations. Here, she says, she was integrated into the hospital team much faster than would have happened in a bigger city, that she felt instant camaraderie, and has experienced "heaps" of teaching and clinical experience.
Her advice to any other young student — particularly international students — is to "just go for it," because rural placement is something everyone should experience.