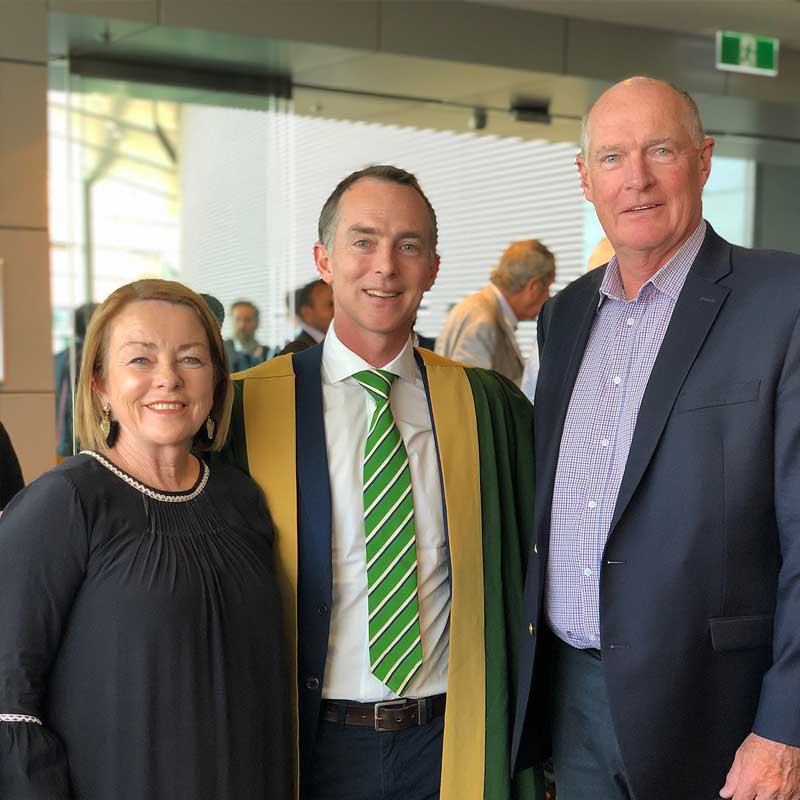 Dr Jeremy Curtin - The Ophthalmologist who's always had eyes for the country
Dr Jeremy Curtin is living his life-long dream: raising a large family in a regional city just minutes away from a specialist practice. He says he is enjoying the best of two worlds by undertaking an engaging and challenging clinical speciality while still raising a family in the country.
Having been brought up in regional NSW as part of a medical family, he knew these ambitions early in his life. Following his intern and resident years in Orange he spent six years training in Melbourne — and then a year working in the UK — he started yearning for the regional lifestyle, and with four children in tow, he was keen to head home to the bush.
Working in both public and private practice over a large area of the state's Central West, Dr Curtin says providing specialist care to whole families of grateful patients is one of the most rewarding parts of the job.